A 2022 Host's Guide to Holiday Cleaning
The 2022 holiday season is fast approaching — and you're more excited than ever to deck the halls and trim those trees. At times, however, your holiday itinerary feels more like a never-ending list of chores. And hosting can get stressful quickly. Between planning, shopping, and cleaning, when are you supposed to get a moment to relax?
You could be the world's best host, but you'll still feel exhausted if you try to do it alone. Thankfully, there are plenty of opportunities for streamlining the process. Cleaning, in particular, can be easier than anticipated if you know which tools to use. In this holiday cleaning guide, we'll show you how to make your home shine in record time.
Ge
t Prepared With the Best Cleaning Equipment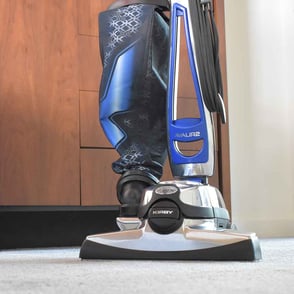 As a host with a rapidly expanding to-do list, you need simple, all-encompassing tools that get your
space clean in a jiffy. If you have high expectations but limited time, the Kirby Avalir 2 is your best bet. This comprehensive cleaning system does it all – carpet shampooing, grout cleaning, and more. Equip yourself with Kirby's top accessories so you can reach every nook and cranny as quickly as possible.
In addition to a high-level cleaning system, you may need to purchase special solutions, such as furniture polish or bathroom cleaners. Simple options such as soap, water, and vinegar are also effective. Complete a full inventory of your cleaning collection to determine what you already have on hand and what you need to buy. And don't forget gloves and other protective equipment to keep your skin safe and soft.
Learn to Prioritize
Unless you have an open schedule, now may not be the time to perform a deep clean for your entire home. Yes, it would be nice to make every room sparkle, but this might not be realistic as the busy holiday season ramps up.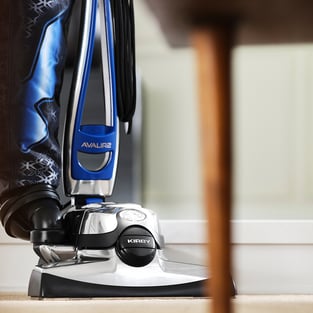 Instead of trying to do it all, determine early on which rooms will be used by guests during your event — and which can be blocked off. Focus all efforts on anticipated high-traffic areas, such as the kitchen, living room, and guest rooms. With the right cleaning system, you can easily tackle all of these in short order.
You'll also need to decide if you're better off designating just one bathroom for guests or allowing them to use other bathrooms. Remember, the more rooms you open to guests, the more time you'll spend cleaning. That being said, a solid grout cleaning solution can make it a lot easier to keep your bathrooms in pristine condition.
Clean From Top to Bottom
Now that you know where to clean, it's time to determine how. Before you grab your vacuum or duster, create a detailed plan for your cleaning regimen. What are your main goals — and how long will it take? It's okay to be flexible, but a goal-oriented approach will take you a lot further than haphazard cleaning.
Once you're ready to get started, target one room at a time, cleaning from top to bottom so you hit every potential source of dust or debris. This allows you to work with gravity and, ultimately, spend less time cleaning. Otherwise, you may be forced to clean the same surfaces on multiple occasions. Use your Kirby and its attachments to target not only your carpet, but also, curtains, upholstery, and anything else in need of a deep clean.
Plan for an Easy Post-Party Cleanup
Cleaning up after an event is often far more difficult than preparing for the big day. You'd be forgiven for lacking the motivation to get your house spick and span once again. Plan to make this process as easy as possible. This might mean handling a few small tasks right away, such as loading the dishwasher or picking up trash.
Again, this is where a great cleaning system from Kirby will come in handy. A once-over with your high-powered vacuum will take care of major crumbs but won't require a huge time investment. If your upholstery needs a good cleaning after the party, a little attention with the right vacuum attachment can make a world of difference.
Feeling tired or overwhelmed? Choose just one or two tasks to tackle per day, until your home has fully recovered.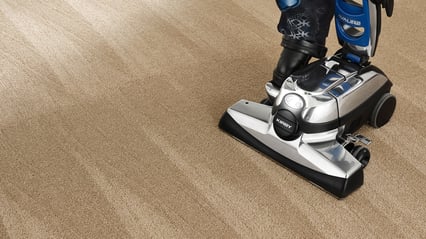 Spread the Love
If you've stumbled on an amazing cleaning secret (such as the power of the Kirby Avalir 2), there's no need to keep the good news all to yourself. Your friends, family members, and acquaintances may also feel stressed this holiday season — and they may be eager to find cleaning shortcuts.
This could be a great opportunity to give the gift of a powerful clean. Many people would be thrilled to receive the Kirby Avalir 2 as a present. Likewise, those who already own and are thrilled with their Kirby systems will appreciate additional accessories.
Don't let cleaning feel like a burden this holiday season. With the right tools and a solid plan, you can make your home sparkle. You'll be proud to show off your beautiful space — and that squeaky clean feeling just might continue through the holiday season and into the new year.